Orthodontic Services in Corona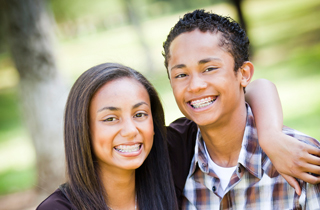 Braces for All!
Are you looking for a convenient way to get a straighter and better smile for your entire family? At Super Smile Orthodontics in Corona, we provide orthodontic options adapted for everyone in the family.
Kids Orthodontics
If you have young children and notice some of the following occurrences with their teeth, feel free to call us at Super Smile Orthodontics for a free early orthodontics consultation:
a tooth or multiple teeth were lost in the earlier years
visible over or under bite
your child's teeth are visibly unaligned
crowded teeth or teeth not properly spaced
speech problems that may be dental related
your child's teeth are visibly unaligned
Adults Orthodontics
We understand that conventional metal braces may not be the most convenient choice at this stage in life, so we offer less noticeable options to correct your teeth. You'll be surprised to find out how many people won't even notice you're going through treatment. That means not having to feel self-conscious about how you look. You will find below a couple invisible orthodontic options that fits best your needs and your likes.
Our dentists have provided a wide range of orthodontic options to our patients with over a decade of experience. Some of the services that we offer include:
Traditional Braces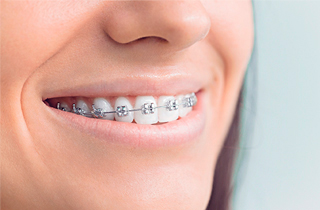 Traditional braces in Corona are a combination of metal brackets that sticks to your teeth with the help of adhesive and are connected with a single wire. Traditional braces requires tightening periodically so the pressure can gradually straighten your teeth and align your jaw as needed.
Learn More About Fast Braces in Corona
Clear Braces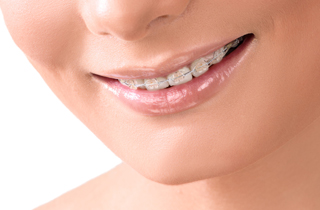 Just like traditional braces, Clear braces are transparent brackets that are attached with a single wire. The attractive difference stands where the brackets are nearly invisible. Clear braces procedure uses a thin clear brackets that are attached to each tooth and linked with each other using a thin wire to put pressure on the teeth, causing them to move slowly in the desired direction.
Super Smile Orthodontics helps you with the best way to have straighter teeth without anyone else knowing, using clear braces. We provide treatment for common misalignment problems such as crowded teeth, crossbites, openbites, underbites, spaced teeth and advanced tooth wear.
Learn More About Clear Braces in Corona
Invisalign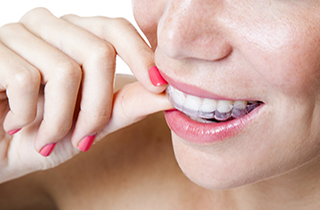 Invisalign functions in a similar fashion to other clear aligner methods. Invisalign works by straightening the teeth using a series of clear, custom-made, removable aligners to gradually move the teeth in the required direction. They are nearly invisible so that most people won't even notice you're in treatment. They're custom made for your teeth, which means that they fit you perfectly to provide more comfort than regular braces. You can also eat and clean your teeth normally because they are removable.
Learn More About Invisalign in Corona
Discuss Your Options Today!
Based on your budget and needs, we will be able to guide you in the right direction so that you are one step closer to obtaining that SUPER SMILE. If you have any questions regarding orthodontics or if you want to schedule an evaluation, then please fill ou the form on the contact page.