Affordable Braces in Corona, CA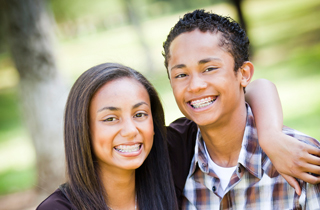 We're here to help you smile.
We charge less than 50% compared to other offices- Our fee is flat, no up sell ever. And to make it even better, we accept most insurances.
Braces and Invisalign with:

Honest pricing.
Professional staff.
Friendly service.
Affordable price for braces and lower monthly payments.
What's included in the Fee at Super Smile Orthodontics: There is no charge, ever, for the initial visit, x-ray or consult with the doctor. If treatment is needed, then everything is included even if we need to use an RPE or other orthodontic device to help you get an amazing smile.
At Super Smile Orthodontics we have affordable financing plan and if you have insurance it will become even better.
What's Included:
Putting the braces on is included in the fee
All the appointments and adjustments are included in the fee
Repairs are included in the fee
Taking the braces off is included in the fee
A set of custom, vacuum formed, clear retainers is included in the fee
Retainer checks are included in the fee
To give our patients peace of mind we offer one additional product only for those who get braces, our seven-year Retainer Assurance program. This program is $500 or 5 payments of $100. It's a completely optional service to help keep your smile straight long after your braces are off.
Services:
ORTHODONTICS INVISALIGN INVISALIGN TEEN CLEAR BRACES DENTAL BRACES