Clear Braces in Corona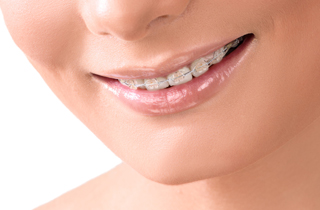 Thanks to their conspicuousness and lengthy treatment periods, braces are not a staple for most people suffering dental occlusions. Adults – who need to go to work, attend workshops, go on business trips and meet new people on a daily basis – may particularly not be confident with teeth covered in metalwork.
Invisible braces have provided a solution to this problem with a combination of ease of use, shorter treatment period and the much needed discreetness when worn. Here are a few benefits of clear braces from different viewpoints:
Time perspective

They can be removed – Invisalign aligners need to be worn a minimum of 20 hours daily, which gives you a four-hour break to eat and brush your teeth.

Work faster – Clear braces have been shown to work up to four months faster than traditional braces.

Health

Improved oral hygiene – The removability of clear braces facilitates thorough brushing and flossing of your teeth.

Protection against teeth grinding – Teeth grinding and clenching are among the main culprits behind enamel loss. Invisalign trays ensure your teeth don't touch even when your jaws come together.

Visual Appearance

You will retain your smile – Unlike traditional braces which are too noticeable to let you smile with confidence, clear braces are virtually invisible to an onlooker.

Comfort

They give you more dietary choices – There are hardly any dietary adjustments needed when undergoing Invisalign or ClearCorrect treatment as the trays can be removed during meals and be worn back after you have brushed your teeth.

They are more comfortable – Unlike traditional braces which are made of metal, clear braces consist of soft material which cannot irritate or injure your gums and teeth.
Read Kayvan M.'s review of Super Smile Orthodontics on Yelp
Getting your clear braces
Super Smile Orthodontics offers Invisalign, ClearCorrect and several other brands of clear braces for treatment of imperfections such as crowded teeth, crooked teeth and gaps. If you are in Corona and are looking for a discreet solution to your problem, call their office now at 951-394-7499 to schedule an appointment.
Read Katrina L.'s review of Super Smile Orthodontics on Yelp