Best Invisalign Specialist in Corona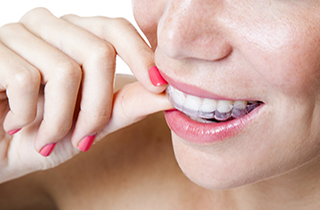 Super Smile Orthodontics is the leading provider of quality Invisalign treatment in Corona. Find out how our best Invisalign specialist can help you create the beautiful smile you desire.
What is Invisalign?
Invisalign are clear, removable and custom-made series of aligners that you wear over your teeth to straighten them without anyone noticing. These sets of aligners are made of smooth and virtually invisible plastic trays and are specifically crafted to fit your teeth so as to gradually and gently move your teeth into the desired place.
Invisalign are the modern alternative to noticeable traditional metal brace. They provide you with a virtually invisible method to straighten your teeth.
Read Kayvan M.'s review of Super Smile Orthodontics on Yelp
How does Invisalign in Corona work?
Invisalign dental treatment requires a few simple steps. The initial step involves our Corona Invisalign specialist devising an initial treatment plan for you. The orthodontist will take X-ray scans, photos and impressions of your teeth, which is then sent to Invisalign lab for a recreation of a 3-D image of your teeth.
These 3-D images allow us to map out an accurate treatment, including the precise movements of your teeth, and to tell you how your face will look like after the treatment.
Next, a custom-made set of aligners is created specifically for you. Your Corona orthodontist will provide you with these smooth and comfortable aligners to wear throughout the day expect when you eat, drink or brush and floss your teeth.
After every two weeks, you'll be required to come back for a new set of aligners in order to advance your next stage of treatment. In addition, you'll get occasional checkups to monitor your progress. At every stage of your treatment, you'll be able to see how close you are to achieving the smile you deserve.
A typical Invisalign treatment will require 20-29 sets of aligners but the treatment varies with each individual.
Invisalign is a more comfortable way of straightening teeth than traditional metal braces or veneers because aligning trays are fully removable, which allows you to carry on with your daily activities while on treatment.
Read Katrina L.'s review of Super Smile Orthodontics on Yelp
Top-Rated Invisalign Specialist in Corona
Best rated orthodontists Dr. Shehzad Khan and Dr. Farooq Ahmad are well-trained to provide cutting-edge Invisalign treatment to you and your family.
At Super Smile Orthodontics, we offer top-quality teeth straightening treatments such as Invisalign Teen in Corona and Invisalign for adults. We are committed to help you achieve your dream smile- through the invisible and comfortable Invisalign Corona.
To learn more about our Invisalign practice in Corona or to start your Invisalign teeth straightening treatment, contact us and schedule your appointment.